Toward One Wisconsin 2023 Conference Recap

April 25-26, 2023
Hilton Appleton Paper Valley
Appleton, Wisconsin
And Virtually
The 2023 Toward One Wisconsin Conference, held April 25 – 26 in Appleton, brought together over 650 individuals to focus on the work of equity, diversity and inclusion and to empower and employ the full talent of all who live in Wisconsin.
Following two years of virtual events, being able to meet in-person provided nearly endless opportunities to learn, network, share, and inspire one another.

650+
attendees

,

120

presenters,

62

committee members,

50+

breakout sessions,

28

sponsors,

9

partner organizations,




5

plenary presentations,

 

4

conference tracks,

1

goal:
Toward One Wisconsin!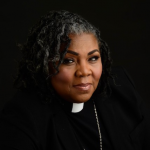 REV. Traci D. Blackmon
Rev. Blackmon spoke about the foundations of equity and led a practice for seeing and listening to each other with the sole purpose of understanding rather than to respond. She led a reflection which asked the question of who is present at the table of diversity, equity, and inclusion. She emphasized that inviting others to the table can "create egalitarian fellowship through common fellowship".
Wajahat Ali
Wajahat Ali reflected on personal hardships from his life and shared his advice for enduring and overcoming challenges – by having hope. Ali insisted that "if you can't have hope, choose to be aware, intentional". This mindset underlies Ali's philosophy for achieving the American Dream for everyone through uniting over shared values. He believes that leaning into cultural and religious differences can be a vehicle for togetherness and understanding.
"After holding T1W virtually for the last two years, our planning team was excited to hold the conference in person again. We couldn't have been happier with the outcomes. We had exceptional presenters, we enjoyed productive conversations, and we shattered our attendance record.  I hope that 

attendee

s left the conference with a renewed sense of inspiration and dedication to the work of equity, diversity and inclusion." – Eric Giordano, T1W 2023 Conference Organizer
Featured Artists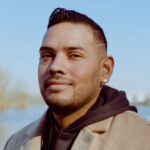 Neo Medina
Neo Medina is a working artist who lives in Appleton. He spoke about resilience and perseverance in the pursuit of equity. He conveyed his belief that standing up, speaking up, and engaging in honest and vulnerable discussion with one another will culminate and build into meaningful action in the diversity, equity and inclusion arena.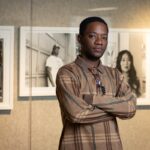 John Nance
T1W 2023 was honored to have the "Meet Your Neighbor Community Art Project" on exhibit at the conference. We would like to thank Photojournalist and Artist John Nance and the Trout Museum of Art for sharing this interactive exhibit with us. Nance spent the summer of 2022 capturing the many communities that exist within the Fox Cities. His work gives diverse groups of people in the area an opportunity to express their story. He hopes this exhibit can be a way for people to bridge differences and unify with others.
"This craft is more than just a camera and a lens. It's my choice of weapon to take on the world. My reflection of the world and the world's reflection of me."
– John Nance
Plenary Panels
Graphic recording artist Barbara Luhring attended T1W 2023 and did a series of illustrative notes, or graphic recordings, for our two plenary panels. You can click on the images below to see them in full screen. Learn more about Barbara Luhring and her work here. 
A Statewide Perspective on Diversity, Equity, and Inclusion
Featuring:
Dr. Jill Underly, State Superintendent of the Department of Public Instruction
Dr. Staci Young, Medical College of Wisconsin
Pardeep Kaleka, Not in our Town
Chakla Davis, Kimberly-Clark of North America
Timber Smith, City of Appleton
Moving Equity, Diversity, and Inclusion Initiative Forward in your Community
Featuring:
Sabrina Robbins, AbaCor, an Abaxent CO
Chris Hess, Goodwill Industries of North Central Wisconsin Inc
Greg Hartjes, Appleton Area School District
Michelle Schule, Microsoft
Join us for "Beyond Boundaries: DEI Tal

ks", a monthly virtual meeting that provides those who work in, or are interested in the work of, diversity, equity, and inclusion a venue to hold casual conversations and discussions.
"Beyond Boundaries: DEI Talks" will meet virtually the last Thursday of every month at 7:30 p.m. CST. Registration is not required and there is no agenda! The conversation topic will be determined by the group. These meetings are intended to provide an opportunity for informal and casual conversations around the work of DEI. Whether you're a DEI professional or you are new and want to learn more, these meetings are open for all.  Click here to learn more. 
Meet the 2023 T1W Conference Co-Chairs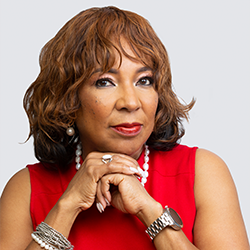 Dr. Eve Hall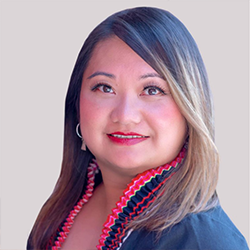 Dr. Maysee Herr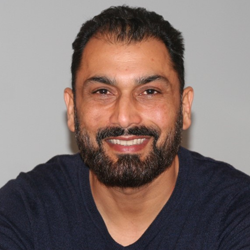 Pardeep Kaleka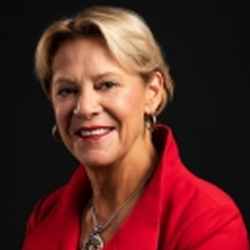 Kathi P. Siefert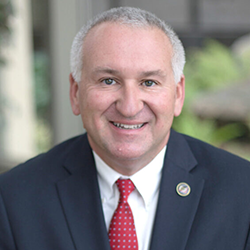 Richard V. Poirier, JD

We hope you will join us in Eau Claire (tentatively May 7-8) for Toward One Wisconsin 2024.
If you are interested in helping plan next year's conference, please email us at

[email protected]

.
Toward One Wisconsin 2023 was made possible by our amazing partner and sponsor organizations. Thank you for your commitment to the work of diversity, equity and inclusion!