Toward One Wisconsin 2023 Keynote Speakers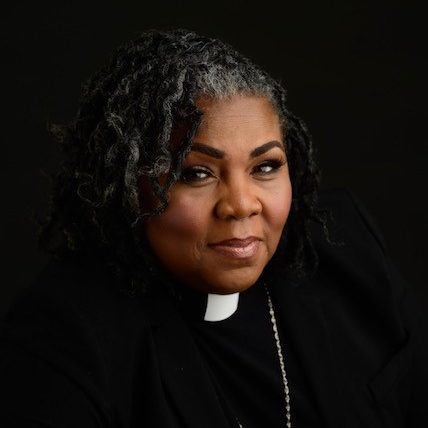 REV. Traci D. Blackmon
Rev. Traci Blackmon is Associate General Minister of Justice and Local Church Ministries for the United Church of Christ. As a public theologian, Rev. Blackmon's voice is featured on many local, national, and international platforms spanning the breadth of the White House to the Carter Center to the Vatican, as well as several documentaries and print publications. She currently serves as pastor in residence for Eden Theological Seminary in Webster Groves, MO.
From 2009 through 2020, Rev. Blackmon served as pastor of Christ the King United Church of Christ in St. Louis, MO, a position she retired from to serve the wider church fully. The ministries of the church expanded under her leadership as well, serving as a sacred launchpad for communal engagement. After the police killing of Michael Brown, Jr., Christ The King hosted the first community-led town hall meeting and dialogue with law enforcement and elected officials. The church led several other mobilization efforts and healing spaces during the Ferguson uprising.
From 2000 through 2014, she also worked as a registered nurse in the city. Under her healthcare leadership, a community based mobile health unit was established engaging thousands of residents annually and providing a culturally attuned access point to heath care in underserved and uninsured communities.
President Barack Obama appointed Rev. Blackmon to the President's Advisory Council on Faith-Based Neighborhood Partnerships for the White House and awarded her special recognition as a presidential volunteer for her community service. She was also appointed to the Ferguson Commission by Governor Jay Nixon and led the criminal justice reform task force featured in the 'Forward Through Ferguson: A Path Toward Racial Equity 'Report, calling for sweeping changes in policing, the courts, child well-being and economic mobility in 2015.
Rev. Blackmon is the co-author of The White Privilege Curriculum for the United Church of Christ , and is a prominent voice in the PBS Special; The Black Church, and is featured in several print publications. She currently serves on the board of the Samuel DeWitt Proctor Conference. She is a recipient of the NAACP Rosa Parks Award; the Hannah G. Solomon Founder's Award from the National Council of Jewish Women, the National Planned Parenthood Faith Leader Award, and The Urban League of St. Louis Woman in Leadership Award, to name a few. She is listed as one of Ebony Magazine's Power 100, the St. Louis American's Citizen of the Year, and one of the 15 Faith Leaders to watch in 2020 by The Center for American Progress.
Speaking engagements include the World Council of Churches, the National Council of Churches, the Pontifical Council, the United Nations, Global Women's Forum at the Carter Center, the Festival of Homiletics, the United Reformed Church, SURRENDER Conferences of Australia.
Rev. Blackmon earned a bachelor of science degree in nursing from Birmingham-Southern College where she is listed among Distinguished Alumni, a Master of Divinity degree and honorary Doctor of Ministry from Eden Theological Seminary. She is a graduate of Leadership St. Louis and is listed as one of St. Louis' 100 most influential voices. Rev. Blackmon was inducted into the 33rd Martin Luther King Jr. Board of Preachers of Morehouse College. Rev. Blackmon currently resides in St. Louis, MO.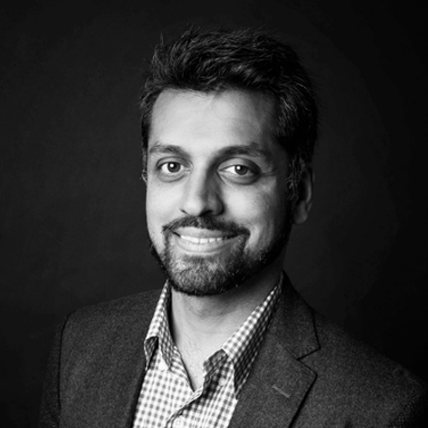 Wajahat Ali
How do we build a compassionate and inclusive America in an age of distrust? Wajahat Ali knows from personal experience that when we come together to be the superheroes of our own stories, we can create honest social change. The beloved TED speaker has written for the New York Times, the Washington Post, and The Atlantic about our urgent issues—immigration, politics, parenthood—with boldness, hope, and humor. His memoir Go Back to Where You Came From, one of Amazon's Best Books of the Year, follows his life as a Muslim Pakistani-American on a surprising, emotional, and challenging quest for the good life. Iconic journalist Katie Couric says that "we are all so fortunate to be on the receiving end of his intellect, his humanity, and his heart."
 Wajahat Ali uses his platform to fight tirelessly for the social change we need in our country—and he isn't afraid to get personal while doing it. The Daily Beast columnist and former New York Times writer, TED speaker, award-winning playwright, and Peabody-nominated producer of the documentary series The Secret Life of Muslims offers us his experiences of triumph over hardship as a beacon of hope and resilience in the face of life's impossible situations. From his experiences of Islamophobia growing up as a Muslim Pakistani-American to his two-year-old daughter's liver cancer diagnosis, Wajahat is living proof that when we share our authentic stories, we build the America we wish to live in."
In his memoir Go Back to Where You Came From: And Other Helpful Recommendations on How to Become American, Wajahat teaches us how to create our own superhero origin story, invest in hope for the future of America, and enact real social change. The book was called "biting and funny and full of heart" by NPR. Representative Ilhan Omar called Wajahat's work "hilarious" and "deeply moving", and legendary writer Dave Eggers said it was the book he'd "been hoping Wajahat Ali would write for ten years—hilarious, stylistically fearless, deeply humane."
Wajahat is also the author of The Domestic Crusaders—the first major play about Muslim-Americans in a post-9/11 world. He was the lead researcher and author for the Center for American Progress's seminal report "Fear Inc., Roots of the Islamophobia Network in America," and served as a national correspondent for Al Jazeera America, where he told stories about communities and individuals often marginalized or under-reported in mainstream media.
As Creative Director of Affinis Wajahat Labs, he worked to create social entrepreneurship initiatives to support and uplift marginalized communities. He also worked with the US State Department to design and implement the "Generation Change" leadership program to empower young social entrepreneurs. Wajahat initiated chapters in eight countries, including Pakistan and Singapore. For his work, he was honored as a "Generation Change Leader" by Sec. of State Clinton and recognized as an "Emerging Muslim American Artist" by the Muslim Public Affairs Council.
He has given keynote speeches around the world such as TED, The Aspen Ideas Festival, Google, the United Nations, and The New Yorker Festival. His writing appears regularly in the New York Times, The Atlantic, the Washington Post, and The Guardian. He's a Senior Fellow at The Western States Center and Auburn Seminary and co-host of Al Jazeera's The Stream.