Thank You!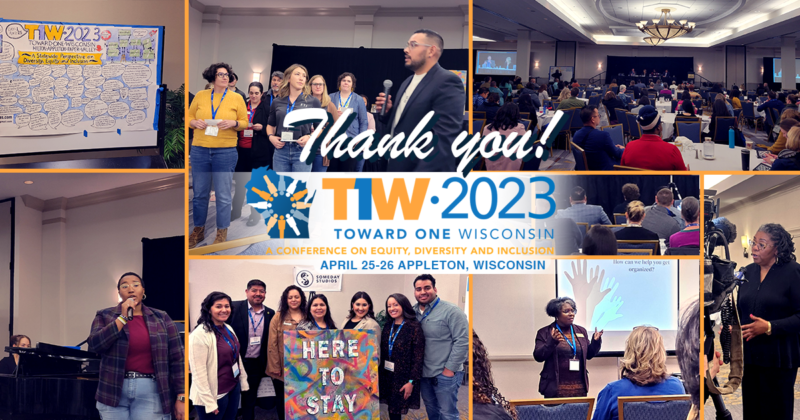 This year's 2023 Toward One Wisconsin Conference brought together over 650 people together to connect and commit to taking individual and collective actions towards overcoming exclusionary practices and to help ensure our places of work, organizations and communities are welcome to all.
T1W 2023 would not be possible without the help of our 28 sponsors, 9 partner organizations, 120 presenters, 24 room moderators, the Conference Care Team, exhibitors, 62 committee members, and the many volunteers who made this event possible.
Thank you to all of those who attended and those who helped make this event a success!
A huge thumbs up to the Fox Cities Community and Chamber for hosting the event. They and other sponsors and partners give not only funding but time, guidance and energy to the event. And finally, to the staff and volunteers that worked diligently to ensure everything ran smoothly, please know that your efforts are deeply appreciated.
We look forward to seeing you net year in Eau Claire!
If you are interested in helping with the planning of the 2024 Toward One Wisconsin, please reach out to us at
[email protected]
.