Toward One Wisconsin
A Conference on Equity, Diversity and Inclusion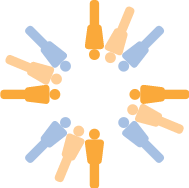 T1W brings together leaders, professionals and advocates from a broad range of sectors, including private business, non-profit, government, health, and education, to empower and employ the full talent of all who live here in Wisconsin.
Conference on Equity, Diversity and Inclusion
April 25 – 26, 2023
Hilton Appleton Paper Valley
Appleton, Wisconsin
Virtual attendance options available
Wherever you are on your Diversity, Equity & Inclusion (DEI) journey, there's something for you at Toward One Wisconsin 2023.  Whether you're just starting and overwhelmed, or you're a leading advocate in your community, this conference will provide best practices, insights and implementation tools to help you take the next steps.
Virtual poster sessions provide presenters an opportunity to engage with attendees and present information about their organization, program, research, or best practices. Virtual poster sessions will take place the morning of Monday, April 24, via Zoom. Presentations will be approximately 60 minutes in length and presenters can display their information with a slide deck, pdf, flier or other graphic platform.
Wajahat Ali
How do we build a compassionate and inclusive America in an age of distrust? Wajahat Ali knows from personal experience that when we come together to be the superheroes of our own stories, we can create honest social change. The beloved TED speaker has written for the New York Times, the Washington Post, and The Atlantic about our urgent issues—immigration, politics, parenthood—with boldness, hope, and humor. His memoir Go Back to Where You Came From, one of Amazon's Best Books of the Year, follows his life as a Muslim Pakistani-American on a surprising, emotional, and challenging quest for the good life. Iconic journalist Katie Couric says that "we are all so fortunate to be on the receiving end of his intellect, his humanity, and his heart."
REV. Traci D. Blackmon
Rev. Traci Blackmon is Associate General Minister of Justice and Local Church Ministries for the United Church of Christ. As a public theologian, Rev. Blackmon's voice is featured on many local, national, and international platforms spanning the breadth of the White House to the Carter Center to the Vatican, as well as several documentaries and print publications. She currently serves as pastor in residence for Eden Theological Seminary in Webster Groves, MO.
The Toward One Wisconsin Conference began with a mission to foster and sustain a statewide culture that understands that diversity, equity and inclusion are essential to the state's continued excellence. Since the first conference in 2019, T1W has brought together thousands of attendees from diverse backgrounds to have broad ranging conversations around the work of DEI and how to move from talk to action.
Meet the 2023 T1W Conference Co-Chairs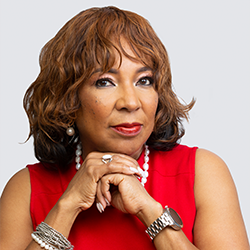 Dr. Eve Hall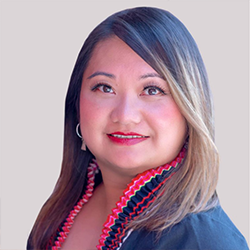 Dr. Maysee Herr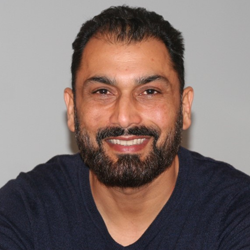 Pardeep Kaleka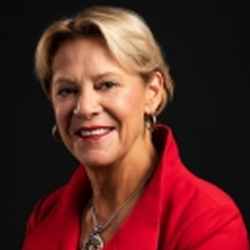 Kathi P. Seifert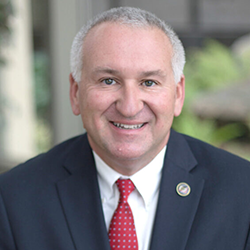 Richard V. Poirier, JD
In an increasingly competitive workforce environment, Wisconsin employers are seeking new strategies to attract and retain employees.
Investing in workplace culture and systems that authentically promote equity, diversity and inclusion can help employers gain a competitive edge. But at the end of the day, it is also the right thing to do…
Would you like to be involved in the planning of these conferences? Please reach out to us at info@wipps.org. We'd love to have your help!
Thank you to all T1W Twin Ports Summit participants, partners, and presenters!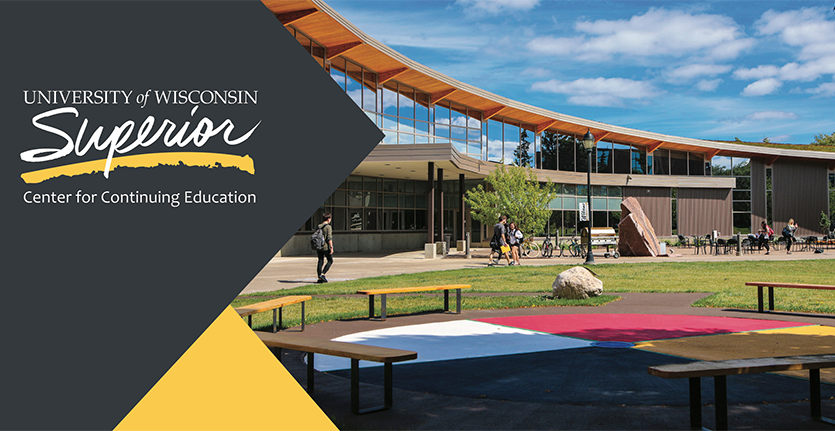 2021 Virtual Conference highlights:
500+ Attendees,
150+ Presenters,
Hundreds of Ideas
TOWARD ONE WISCONSIN 2021
Conference Theme: Building Bridges and Breaking Barriers
October 12-13, 2021
Fully Virtual Conference
The 2021 Toward One Wisconsin Conference, held virtually on October 12 and 13, 2021, brought together over 500 attendees to address and prioritize the work of Diversity, Equity and Inclusion throughout Wisconsin.
The conference featured broad-ranging conversations around workforces, communities, health, and education, with the goal to pull all residents out of the margins and into the center of our society.
Cities with highest attendance:
Eau Claire:

89


Madison:

74


Wausau:

41


Green Bay:

16


La Crosse:

12
Luke Rudolph
Wisconsin's leading diversity, equity and inclusion conference is weeks away! Anticipation is growing for the 2023 Toward One Wisconsin Conference, held April 25-26 at the Hilton Appleton Paper Valley Hotel. This two-day event brings together [...]
Luke Rudolph
In today's business environment, the ability to recruit and retain a diverse pool of talented employees is key to meeting business and social responsibility objectives. If you are trying to grow and improve your [...]
Luke Rudolph
The 2023 Toward One Wisconsin Conference is bringing leaders, professionals and advocates from around the state to the Fox Cities this April to prioritize the work of diversity, equity and inclusion (DEI). The schedule for [...]