Toward One Wisconsin Network Public Members
Are you looking to learn, connect, or collaborate with other DEI professionals in your community? Feel free to reach out to these T1W Network Public Members. Would you like to be a representative for DEI work in your community? Consider joining the T1W Network as a public member by clicking here.
Travis Coenen
TCOENEN[AT]WRIGHTSTOWN.US
Village of Wrightstown
Wrightstown, WI
Stacy Eslick
STACYE[AT]WSCAWEB.ORG
Wisconsin School Counselor Association
WI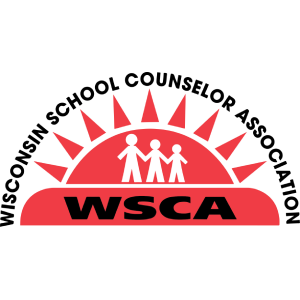 Our vision is for Wisconsin to be the model for excellence in equitable school counseling practice, exemplified by the advocacy, leadership, and expertise of the members of the WSCA. WSCA's Goals (ENDS) The Wisconsin School Counselor Association exists so there are conditions enabling Wisconsin School Counselors to practice with the highest level of effectiveness using an equity lens to the extent that justifies available resources. 1. School counselors (active and pre-service) have the knowledge necessary for effective school counseling practices to develop, implement, and evaluate comprehensive school counseling programs. -School Counselors have the knowledge about current ethical and professional practices and their application. -School counselors are knowledgeable about trends in school counseling and education. -School counselors are knowledgeable about leadership and advocacy principles. -School counselors are knowledgeable about equitable and culturally responsive practices. 2. Key Stakeholders (including but not limited to) school administrators, policy makers, and community members will understand the impact made by the school counselor implementing a comprehensive school counseling program.
Bethany Hoffman
BGUTSCHHOFFMANN[AT]CHURCHMUTUAL.COM
Church Mutual
Wausau, WI
Rebecca Hopkins
HOPKINSR[AT]WESTERNTC.EDU
Western Technical College
La Crosse, WI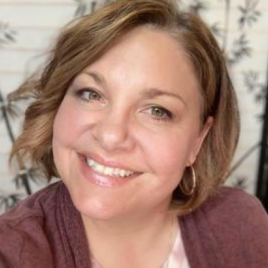 Dr. Rebecca Hopkins is a professional educator and academic administrator with 18 years in higher education, as well as experience in K-12 teaching, and state government. Dr. Hopkins' areas of expertise are teaching and learning, teacher preparation, equity and inclusion, program development, student success, and partnerships. Dr. Hopkins currently serves as the Associate Dean of Learner Support and Transition at Western Technical College in Wisconsin, helping oversee the alternative high school, Adult Basic Education, developmental education, ELL, re-entry programming in partnership with four area jails, the Learning Commons and library services, as well as "just in time" embedded support ensuring best practices across the College for student success. Prior to this, Dr. Hopkins was the Dean of Education at Saint Mary's University of Minnesota for 12 years. Dr. Hopkins has strong local, regional, and international experience having participated on state teacher preparation evaluation teams, led program development including consulting internationally, and has leadership experience in accreditation (program specific and institutional level) both regionally and internationally.
Maggie Koch
MAGGIE.KOCH[AT]BELLIN.ORG
Bellin Health
Green Bay, WI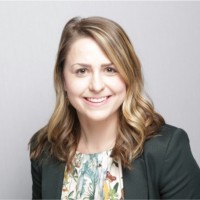 Todd Kuckkahn
BUCKYBUCKETS[AT]CHARTER.NET
toddkuckkahn.com
Plover, WI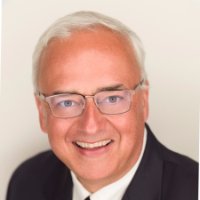 I am on a mission to revolutionize corporate leadership and culture. I am proud to be certified as a DEI instructor, as well as a DISC consultant, speaker, and coach. My speaking has taken me outside of the country and I have written articles internationally as well. You can find more about me at www.toddkuckkahn.com or on social media channels.
Jacqueline Lee
JACQUELINE.LEE[AT]UWRF.EDU
UW-River Falls
River Falls, WI
Maikou Lor
MAIKOU.LOR[AT]UWRF.EDU
UW-River Falls
River Falls, WI
Edwin Nyakoe-Nyasani
MKEAMIGOSROTARYCLUB[AT]GMAIL.COM
Milwaukee After Hours Amigos Rotary Club
Milwaukee, WI
My name is Edwin Nyakoe-Nyasani. I am an immigrant born and raised in Kenya, East Africa. Currently, I work in Public Health for The WI Dept of Health Services in the office of health informatics as a health records coordinator. As the Health Reports Coordinator, I report to and work under the general supervision of the Informatics Architecture Section/PHIN Unit and is responsible for project coordination and business requirements gathering and analysis for existing and anticipated new public health data systems. I am also a member of the Health Equity Advisory Team and Health Equity and Diversity Council. In my private time, I work with my local Rotary Club on community projects to improve the vitality and health of our communities.
Natalie Oostenbrug
NATALIE.OOSTENBRUG[AT]OUTAGAMIE.ORG
Outagamie County
Outagamie County, WI
Natalie Oostenbrug is Outagamie County's first Diversity, Equity, and Inclusion (DEI) Officer and has 4+ years of experience in advocating for and increasing awareness around marginalized communities. She has a passion for tailoring education to meet individuals and teams where they are currently at in their understandings. We all start somewhere! As Outagamie County's DEI Officer, she hopes to continually find ways to show appreciation and recognition to our Employees as they diligently work to serve our local communities.
Brittany Pyatt
BPYATT[AT]GSNWGL.ORG
Girl Scouts
Green Bay, WI
Kari Reyburn
REYBURNK[AT]WESTERNTC.EDU
Western Technical College
La Crosse, WI
Lyssa Seefeldt
LYSSA.SEEFELDT[AT]WISC.EDU
Extension Eau Claire County
Altoona, WI
Dairy and Livestock Agent. Educator. Agriculture Enabler. Lyssa is the Extension Dairy and Livestock Agent in Eau Claire County. She works with agriculture industry partners to provide dairy and livestock programs relevant to farmers. Lyssa earned a Bachelor of Science and a Master of Science in animal science from the University of Wisconsin-River Falls and South Dakota State University respectively. Lyssa is interested in collaborating with partners around agriculture DEI work, continuing to expand knowledge about where agriculture and DEI intersect, and exploring where partnerships could help everyone move Toward One Wisconsin.
Laurice Snyder
SNYDERL[AT]FONDDULAC.K12.WI.US
Fond du Lac School District
Fond du Lac, WI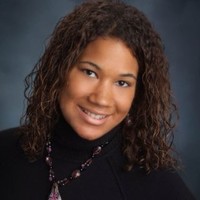 For over 35 years, Laurice has been fighting oppression and inequity. For the first 20 years it was personal, fighting for basic survival through poverty, hunger, homelessness due to domestic violence and the quandary of racial identity. For the past decade and a half, it's also been professional, leading work that disrupts systems of racism and oppression in schools and communities. She currently serves as the District Coordinator for Equity for the Fond du Lac School District where she leads the development and implementation of an equity framework that advances the academic success for all students. Prior to this position, she spent four years serving as the Diversity Relations Manager and Equal Opportunity Officer-Student for Moraine Park Technical College in Fond du Lac, WI. Laurice has successfully built the capacity for cultural responsiveness in the community in many ways. Her most recent initiative has been co-founding The Humanity Project: Telling the untold story which is the first-ever community conversation in Fond du Lac focused on exposing the histories of people of color in the United States. It's a year-long project that brings individuals together with the purpose of gaining a racial understanding about themselves and the people around them. Laurice facilitates the use of protocols and conditions that isolate race in personal and immediate ways while also focusing on efforts to reduce the devastating impact of systemic racism. Laurice also established a District Equity Leadership Team, which engages district administrators, community members, and parents to develop racial conscious and culturally relevant practices that reduce racial disparities in achievement. A Green Bay native, Laurice graduated from Green Bay West High School in 2001. She earned a Bachelor of Arts degree in sociology and Spanish, with an emphasis in social work from University of Wisconsin-Stevens Point in 2005 and a Masters Degree in Cultural Foundations in Education from the University of Wisconsin-Milwaukee in 2012. She has served as a National AmeriCorps Volunteer in Upstate New York, a Boys & Girls Club program director and YMCA family camp director. Laurice is passionate about creating a society where every individual is validated for who they are and not marginalized for who they are not. Laurice lives in Fond du Lac, WI and is married with three children.
Kaylynn Winegar
WINEGAR[AT]EAUCLAIRECHAMBER.ORG
Eau Claire Area Chamber
Eau Claire, WI
Kaylynn Winegar is the VP of Workforce Initiatives at the Eau Claire Area Chamber. She currently leads over 25 employer workforce initiatives to solve workforce challenges for small, medium and large business owners. Through her passion for service to the community, Kaylynn continually looks for opportunities to make an impact.
Dang Yang
YANG.DANG[AT]MARSHFIELDCLINIC.ORG
Marshfield Clinic
Eau Claire, WI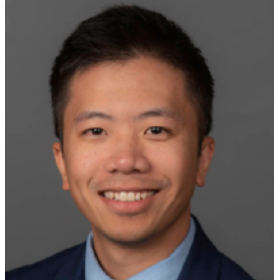 I'm a passionate and people-focused professional with an emphasis in diversity, equity, and inclusion (DEI). As a DEI practitioner, trainer, and researcher, I am interested in developing and implementing support services and resources that serve communities from historically excluded populations. As a diversity, equity, and inclusion practitioner and trainer, I am interested in supporting individuals, organizations, agencies, and teams with their own DEI efforts.
Updates from T1W Members
APPLETON – Outagamie County's first diversity, equity and inclusion officer aims to make all county employees feel they have a voice and to help make the county staff more reflective of the increasingly diverse community it serves.
"I think that a lot of people feel that they don't have a voice. They don't have representation," Natalie Oostenbrug told The Post-Crescent. "Being able to give them a voice is just so valuable. That I get to do it in a place I have always called home is just icing on the cake."