Meet the 2023 T1W Conference Co-Chairs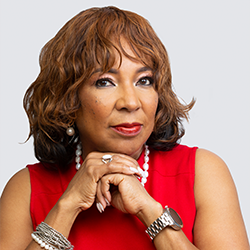 Eve M. Hall, PhD, serves as President and CEO of the Milwaukee Urban League. She is a native of Milwaukee with work experiences in Wisconsin, Florida and Washington, DC. Previously, she served as the President/CEO of the African American Chamber of Commerce of Wisconsin, where she led the renewal of the organization.
Dr. Hall earned a Bachelor of Science degree in educational psychology, educational certification in learning disabilities from Florida A&M University, a Master of Science degree in administrative leadership from the University of Wisconsin- Milwaukee and a doctorate in educational leadership from Cardinal Stritch University. She also is a proud member of Delta Sigma Theta Sorority, Inc.
Dr. Hall's focus is on economic vibrancy for African Americans and other underserved communities through education, employment, advocacy and economic self-reliance and development. Along the way, she has had many professional and public service affiliations, including as Co-founder of the African American Women's Project Fund, created to support organizations that promote the well-being of women and girls.
Dr. Hall has been recognized by Milwaukee Business Journal as a "Woman of Influence" in 2013 and one of 16 "Business Executives to Watch in 2016," as well as a "Powerbroker" in 2017 and 2019. In 2015, she was recognized as "Woman Executive of the Year," by Milwaukee Biz Times for her work in reviving the chamber. Madison 365 listed Hall as one of the 35 "Most Influential Black Leaders" in 2017. In 2018, Professional Dimensions presented her the "Sacagawea Award" for community leadership and contributions. Most recently, Dr. Hall was recognized by Milwaukee Business Journal as a "Woman of Influence," one of their "Executives to Watch in 2021," and she was recently inducted into their "40 Under 40 Hall of Fame."
Dr. Maysee Herr is Executive Director of HWCC (Hmong Wisconsin Chamber of Commerce). HWCC is a Community Development Financial Institution (CDFI) that provides technical and financial assistance to entrepreneurs and business startups in historically underinvested and underbanked communities. Prior to coming to HWCC, Dr. Herr was an associate professor of education at University of Wisconsin-Stevens Point, teaching undergraduate courses in educational psychology and diversity in a pluralistic society along with several graduate courses including social justice in education, for nearly 10 years.
Dr. Herr co-founded Hmong Phoojywg (Friend) Enrichment Program in Central Wisconsin in 2012 as a way to provide youth the opportunity to learn how to speak Hmong and to understand Hmong culture and history. She has been a Diversity, Equity, and Inclusion Consultant for numerous organizations in the nonprofit and for-profit world for many years. While living in Wausau, she was very active in the community, serving as board members of the Community Foundation of North Central Wisconsin as well as Marathon County Child Development Agency, among others. Dr. Herr was one of the founding members of Toward One Wausau. She is currently a board member for Wisconsin Humanities and Employ Milwaukee. Dr. Herr was most recently recognized as a BizTimes Media Notable Minority Executive and one of 48 Most Influential Asian Americans in Wisconsin by Madison365.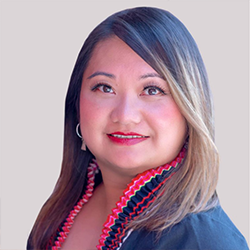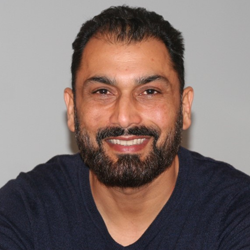 Pardeep Kaleka is the executive director of the Interfaith Conference of Greater Milwaukee, a de-radicalization expert, and a trauma-focused clinical therapist. As a first-generation immigrant from India, Mr. Kaleka has spent more than 20 years in the public arenas of law enforcement, education, and social services. He has worked on issues of violence prevention and coalition-building across ethnic, racial and religious cultures, and has helped trauma survivors and perpetrators with recovery. As a consultant he has developed policies and practices to help mental health workers, social service practitioners, law enforcement agents, and educators build healthier, safer, more inclusive communities.
In 2012, following the hate killings at the Oak Creek Sikh Temple, he founded Serve2Unite, an organization nationally recognized for bridging school and community groups. Today, he helps families steer their loved ones away from domestic and foreign violent extremism as a clinician with Parents4Peace and works towards building faith and cultural inclusivity.
Kathi P. Seifert retired as Executive Vice President for Kimberly-Clark Corporation after 26 years at the company.
Seifert is a member of the board of directors of Wisconsin Governors Council on Workforce Development, Fox Cities Chamber of Commerce, Habitat for Humanity, Riverview Gardens, Bubolz Nature Preserve, Fox Valley Humane Association, University of Wisconsin Oshkosh Business School, St. Norbert University Business School and CEL Board of Advisors, Valparaiso University Presidents Advisory Council, and New North, Inc., an economic development collaboration for Northeastern Wisconsin.
Seifert is a past board member for Eli Lilly and Company, Investors Community Bank, Lexmark, Inc., Revlon Consumer Products Corporation, Appvion, Supervalu, Albertsons, Aid Association for Lutherans, U.S. Fund for UNICEF.
Seifert was inducted into the Wisconsin Business Hall of Fame in 2019.
Seifert earned a Bachelor of Science from Valparaiso University in marketing and management in 1971. She received an honorary Doctorate from University of Wisconsin Oshkosh in 2014.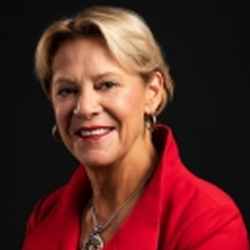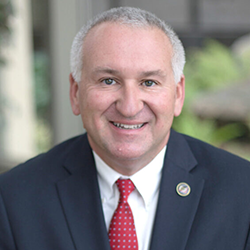 President and CEO
Church Mutual Insurance Company, S.I.
"'Protecting the greater good' is more than a slogan at Church Mutual. Every day, across the U.S., we serve organizations that improve the human condition. It's a responsibility that's very personal to me, and I'm proud that our customers value our strength, stability and commitment to their missions. People matter."
Rich Poirier joined Church Mutual in April 2011 as vice president — claims and was promoted to chief operating officer in October 2011. He was named president in 2014. He assumed his present position in January 2016.
Poirier earned his Bachelor of Arts degree from Marquette University in 1983. Following graduation, he was given a direct commission in the United States Navy through its Law Education Program. Poirier earned his Juris Doctorate from Marquette University in 1986. Following law school graduation, he entered four years of active duty as a Navy judge advocate in Norfolk, Virginia.
Following his discharge from active duty, Poirier continued his service in the Navy Reserves. He held a number of prestigious assignments, including two commanding officer tours. He retired in 2010 at the rank of Captain. His numerous awards and decorations include two Navy Achievement Medals, two Navy Commendation Medals and a Meritorious Service Medal.
Poirier is active in numerous civic organizations. He currently sits on the Board of Directors of Aspirus, Inc.; the NTC Foundation; the Marathon County Chapter of the Boys and Girls Club of America and the Wausau Wolf Pack Youth Lacrosse Association.
Poirier is a member of the Holy Name of Jesus Parish in Wausau, Wisconsin.