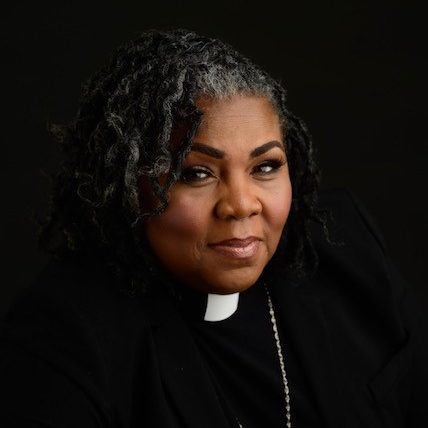 Appleton, Wis. – Toward One Wisconsin is thrilled to announce that the Rev. Traci Blackmon will be a keynote speaker for the 2023 Toward One Conference (T1W), taking place April 25 – 26 in Appleton, Wis.
While Rev. Blackmon's official title is Associate General Minister of Justice and Local Church Ministries for the United Church of Christ, she's known for sharing her theological views with the White House, the Carter Center and the Vatican. She has also been featured in documentaries such as the PBS Special, "The Black Church" and several print publications.
Prior to her current role, she served as a pastor in St. Louis, MO and was instrumental in helping her church host the first community-led town hall meeting and dialogue with law enforcement and elected officials following the killing of Michael Brown, Jr. Her church maintained an active role in helping to mobilize and heal their community during the Ferguson protests.
Rev. Blackmon's work to help underprivileged communities began when she worked as a registered nurse in St. Louis. Under her leadership, a community based mobile health unit was established, engaging thousands of residents annually and providing a culturally attuned access point to heath care in underserved and uninsured communities.
Rev. Blackmon was awarded special recognition as a presidential volunteer for her community service by President Barack Obama. He also appointed her to the President's Advisory Council on Faith-Based Neighborhood Partnerships for the White House. Former Missouri Governor Jay Nixon appointed her to the Ferguson Commission where she led criminal justice reform task force featured in the 'Forward Through Ferguson: A Path Toward Racial Equity' report.
T1W began in 2019 with a mission to foster and sustain a statewide culture that understands diversity, equity and inclusion are essential to our state's continued excellence. T1W 2023 aims to bring together leaders, professionals and advocates from a broad range of sectors, including private business, non-profit, government, health, and education, to empower and employ the full talent of all who live in Wisconsin.
To learn more and register for the conference, visit t1w.org.